Phase Manager, a passionate story
Project kick-off "Dynamic Phasing"
2014, first conclusions from a state of the art in terms of Phasing, first technical specifications and first models.
PRESENTATION OF THE 1st PHASE MANAGER DRAFT
During our biennale in PARIS, we present to our customers our latest model of a tool that we think to name "Phase Manager". A major moment where we received the "GREEN LIGHT" from our customers to continue the tool development.
The OFFICIAL BIRTH OF PHASE MANAGER
1 year after the model, a few months after the first Beta version, Phase Manager 1.0 is officially presented at VENDEE GLOBE depature. An important symbol for the Vendean STARTUP.
Phase Manager in GERMANY, AUSTRIA, CHILE and PERU
PLANAVISTA Gmbh (Germany and Austria) and META CONTROL (Peru and Chile) join the Phase Manager adventure by becoming resellers.
PHASE MANAGER 2, more dynamic
1 version per year is the Vendean startup commitment . Phase Manager 2 is officially presented in Paris and receives a warm welcome.
PHASE MANAGER 3 becomes a scheduling software
As every year in November, Projet Lineaire shows the new version of Phase Manager, which integrates, among other things, a planning engine and the possibility of changing dynamically drawings according to the work.
PHASE MANAGER in USA, Canada ans South America
Phase Manager family is growing ! PETROGLYPH PROJECT ANALYTICS becomes a new distributor for Americas.
PHASE MANAGER at the CPM Construction Conference of SAN DIEGO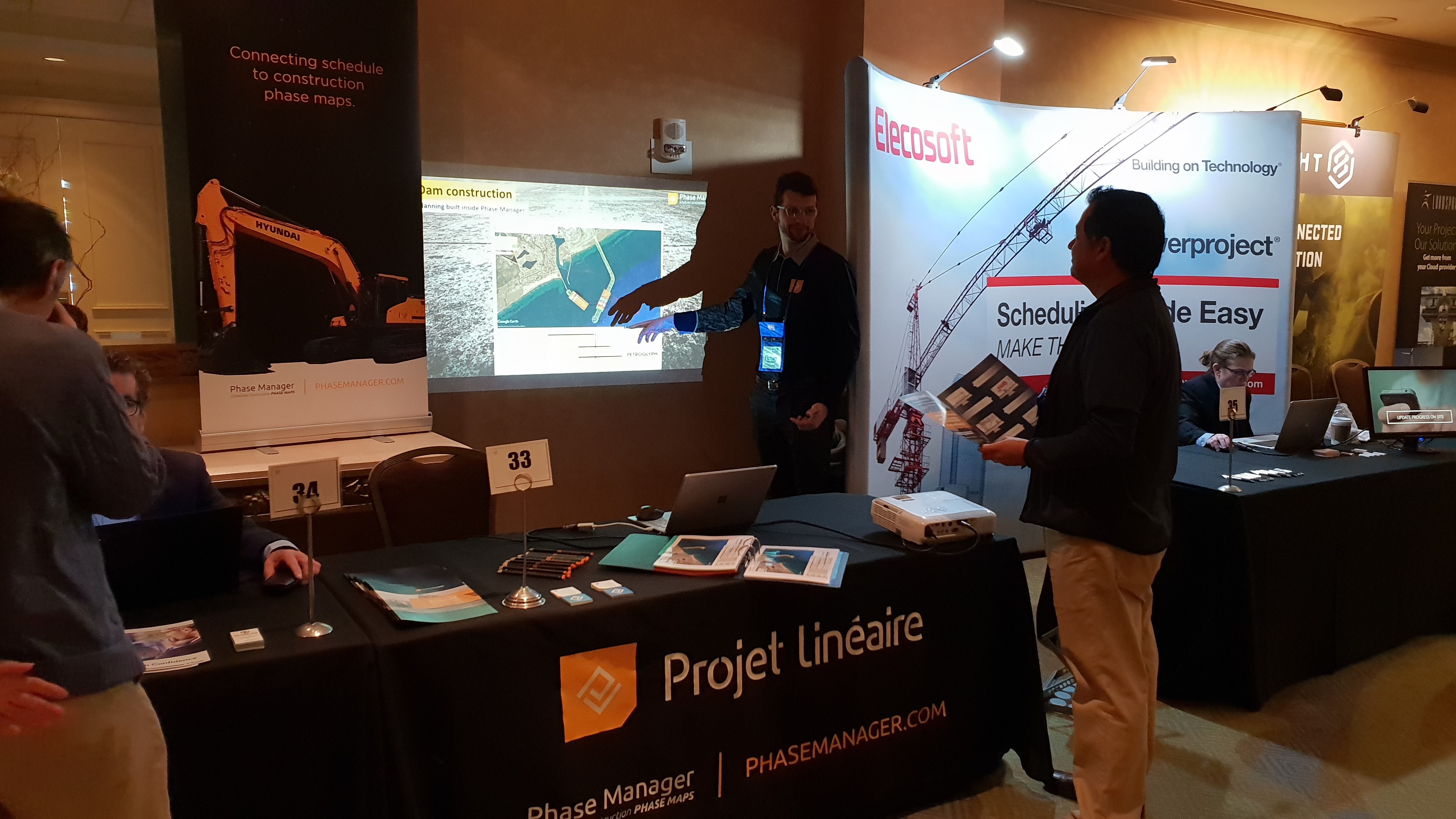 PHASE MANAGER was present on his STAND 34 at the CPM Construction conference of SAN DIEGO in California, from January 21 to 23, 2019, with his partner PETROGLYPH PROJECT ANALYTICS, distributor for Americas.