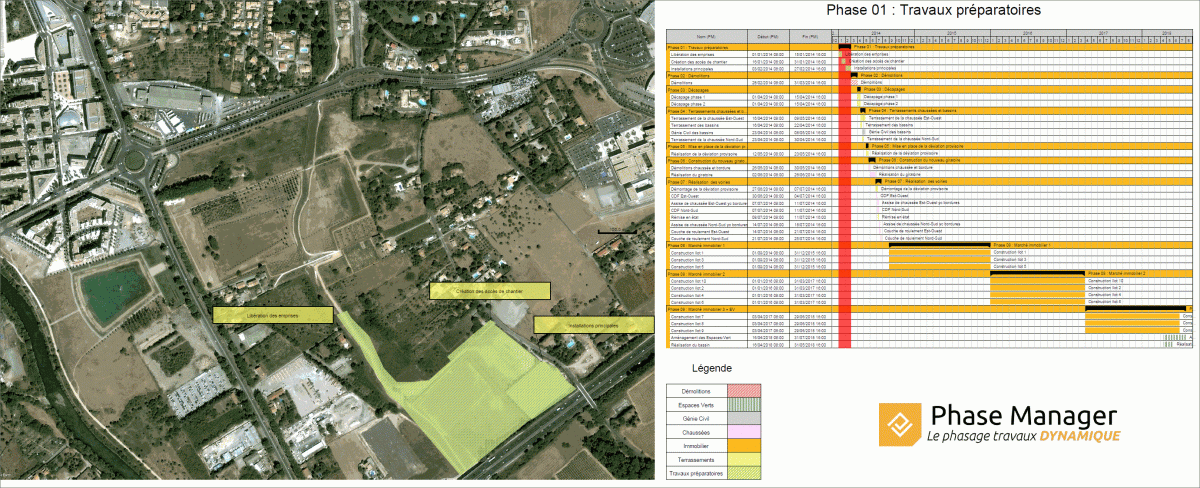 Description
Project
Construction of an ECO-DISTRICT in Montpellier (Port Marianne).
Planning
Scheduling data is not accurate as it is a Sample Project for Phase Manager.
Phasing
On this sample we use two maps, the first one from Google Earth to see the initial situation, the second one taken from the "client" which represents the expected final situation. The phasing gradually shows the elements of the architectural project on the initial plan, depending on the progress.