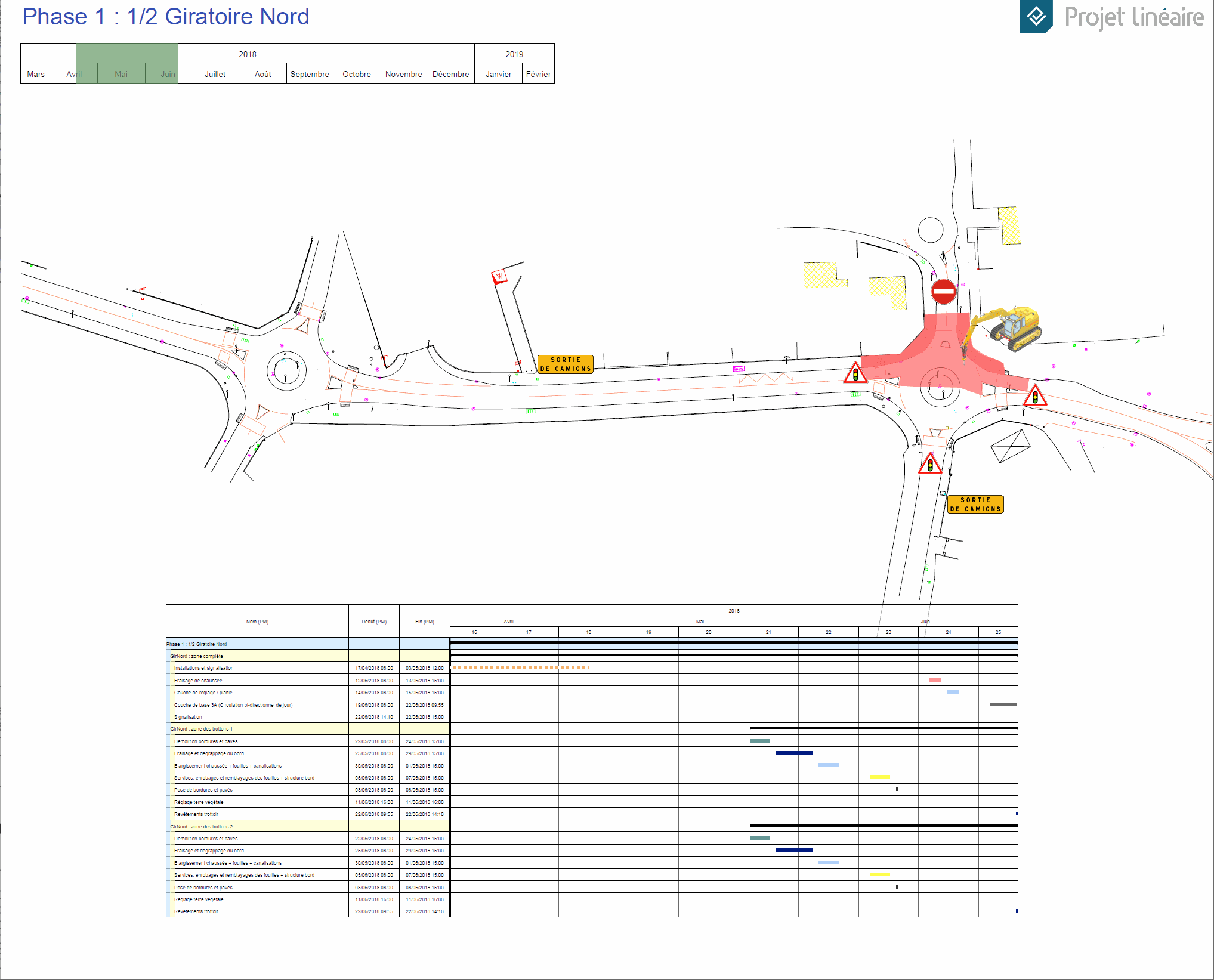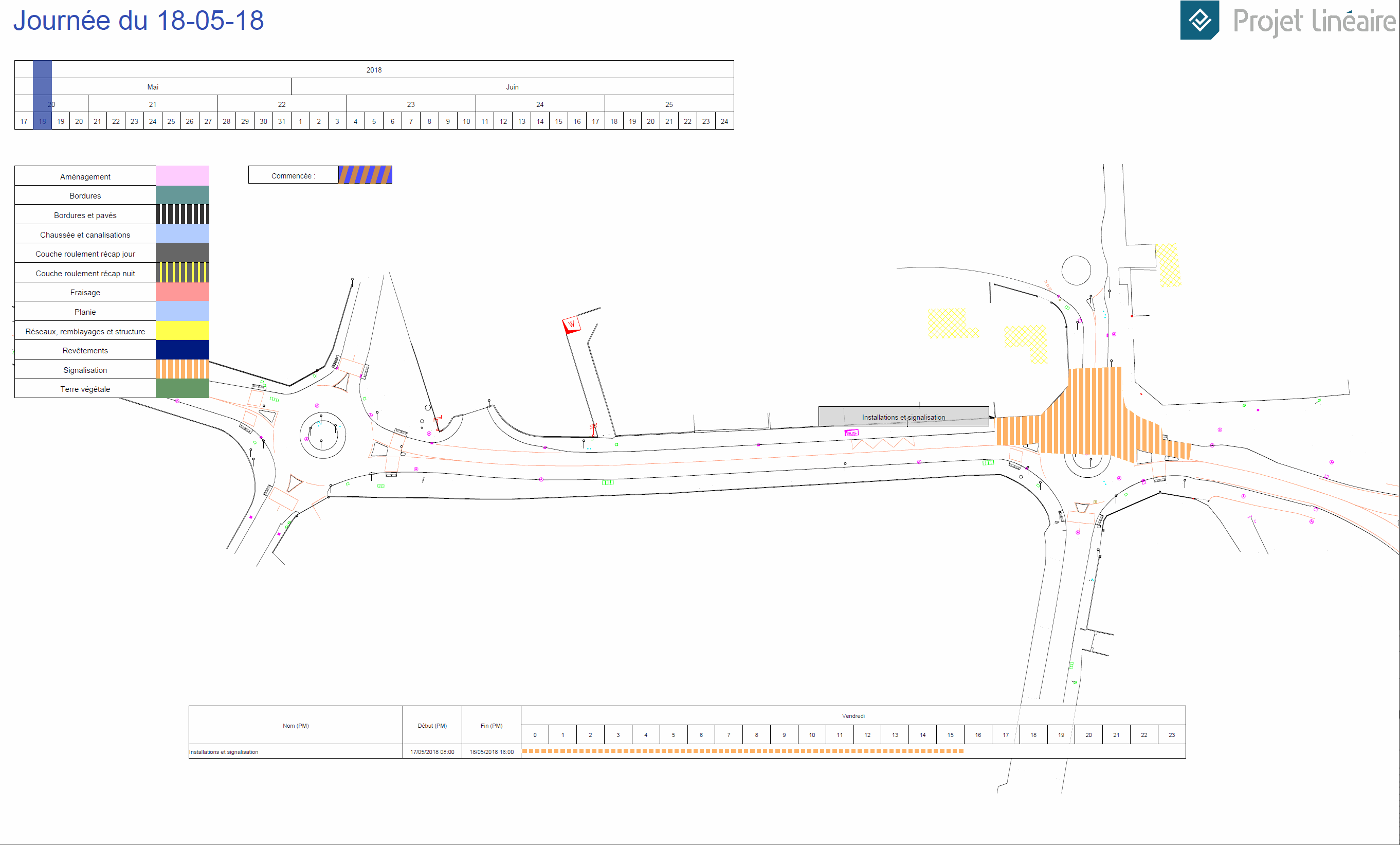 Description
Project
Due to the problem of adhesion on the roadway, the right-hand roundabout had to be rehabilitated. Construction of a retaining wall and retrofitting of sidewalks and curbs were added to the program.
Planning
Planning has been done through TILOS software.
Phasing
The phasing was done with Phase Manager to manage as well as possible users circulation during works. It allowed to adjust the scheduling of the works in order to reduce the inconvenience for the users.